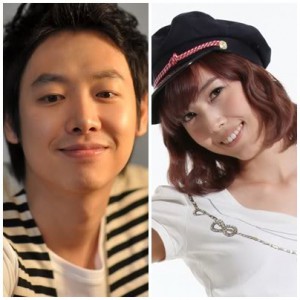 It has been chosen that actor Kim Dongwook and SNSD member Jessica will be the main characters of the musical 'Legally Blonde.'
It's been decided that the two will perform in the musical 'Legally Blonde' starting on November 14 at the Comex Auditorium in Seoul (Samsungdong). Kim Dongwook will be the main male character, Emmett, while Jessica will be the main female character, Elle Woods.
Kim Dongwook has recently finished the KBS drama 'Partner' and is currently working on promoting the release of his new movie 'National Representative.' But a representative of his company has states that he has already shown dedication in analyzing his role in the musical. SNSD's Jessica finished promoting 'Tell Me Your Wish' and decided on being a part of this musical.
Broadway's hit musical 'Legally Blonde,' which will be shown in Asia for the first time, is a remake of the movie 'Legally Blonde' that was released in 2001 and made $90,000,000.
After performing at Broadway in 2007, the musical has been on tour across America and will start its promotions in England starting December 5.
In addition to the two main roles, singer Kim Jongjin is challenging himself by taking a part in this musical. His role is Professor Callahan, a straight-forward and stubborn lawyer, who makes an offer for a promotion in exchange for a sexual relationship.
Elle Woods' best friend Paulette, a hair dresser and nail artist, has been chosen to be performed by Jeon Sookyung and musical actress Chu Junghwa.
Other cast members are Lee Joowon, Lee Youngmi, Kim Hyungmook, Im Kihong, Ha Jiseung, Baek Juhee, and former Miss Korea Lee Hanui.
credits: http://star.mt.co.kr/view/stview.php?no=20…1&outlink=1
translation: soshi00@soshified.com