[08.10.09] SNSD Finishes "Tell Me Your Wish" Promotions on the 15th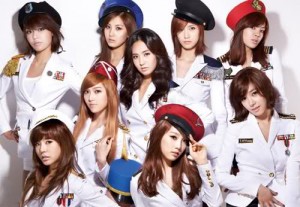 After approximately 50 days, SNSD will conclude their promotions for "Tell Me Your Wish" with their last broadcast on the 15th.
According to a broadcast representative, SNSD will hold their last stage for their second mini album on MBC's "Show! Music Core" that will be aired on the 15th.
Three months after they had dominated the music industry with their title track "Gee" from their first mini album, SNSD returned to the stage with their second mini album "Tell Me Your Wish", and are now concluding their promotional activities after 50 days.
An SM representative said "Individual activities as MCs will continue but SNSD group promotions for "Tell Me Your Wish" will be finished", adding "We will strive to meet fans in the future again with good music and also will prepare for overseas activities."
SNSD has swept the charts with their bright pop dance track "Tell Me Your Wish" as they opened their thriving promotional activities amidst a flourishing multitude of girl groups. SNSD gathered attention with their upgraded mature look, and they garnered much popularity for their fresh marine look and unique "hacky sack dance".
Source: Star News
Translations: boxclub @ soshified.com