[07.20.09] If you say 9 wishes, SNSD will fulfill them!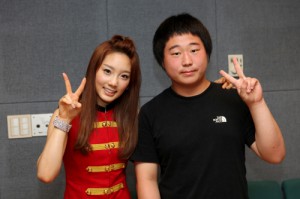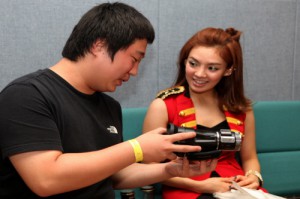 The first wish for the event "Tell Me Your Wish", which was held to celebrate the release of So Nyuh Shi Dae's second mini-album, was finally fulfilled.
The chosen main character for the first wish is lucky person Jang Chanho (17), who beat the tough competition by applying with the wish "I want to become SNSD's manager for one day". Jang Chanho met SNSD personally on the 12th of July at the SBS "Inkigayo" location and besides the broadcast recording as well as the interview, he spent the day together with SNSD and their schedule.
After experiencing the manager role for one day and getting his wish fulfilled, he said: "I am really happy that I was chosen as the main character for the first wish. I've only watched the SNSD members on TV but with this opportunity, I could meet them personally and I was really happy about it and I think that it will remain as a good memory. I'll become a fan who cheers more diligently for them as of now."
Additionally, you'll be able to see photos and videos of the locations which were taken for the first part of event on the 20th of July, at 3 pm on SNSD's official homepage (http://girlsgeneration.smtown.com) and it's planned to proceed with the remaining 8 wishes one by one, which will also raise the fan's expectations.
Applications were taken from the 18th of June to the 7th of July on SNSD's official homepage with the idea that SNSD will fulfill the most meaningful 9 among all the wishes for SNSD and the event "Tell Me Your Wish".
Meanwhile, the hot popularity continues for SNSD with taking the "Mutizen Song" award for the second consecutive week at SBS "Inkigayo" with the title track "Tell Me Your Wish" from their second mini-album.
Source: Newsen
Written by Yoon Hyunjin
Translated by Xeth@soshified.com/forums
Edited by Tsuna@soshified.com/forums