[06.24.09] Seo Taiji & SNSD, sudden album postponement, war in early July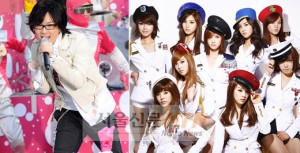 Seo Taiji, SNSD and other important stars' album release dates were postponed, which will make the music scene look like a battlefield at the beginning of July.
Still working on the completion of his album, Seo Taiji has already postponed the release date twice, and So Nyuh Shi Dae surprisingly had to push back their album release due to the "Japanese controversy".
First, Seo Taiji announced through his official homepage on the 23rd that his 8th album "Seo Taiji 8th Atomos" will be out for purchase on July 1st.
Previously, Seo Taiji Company had announced "We'll reveal the 8th full album before we go on a nationwide tour in the middle of June", but following its postponement to the end of June, the album release date was once again postponed to July 1st.
A representative for Seo Taiji Company explained why this decision had to be made: "We finished recordings for the album but perfectionist Seo Taiji wanted to give older songs a new mixing and mastering."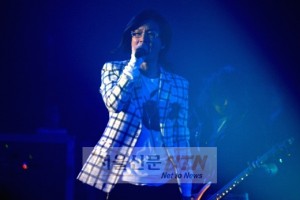 On the same day (23rd), So Nyuh Shi Dae announced that they'll postpone their album release date and adjust their regular broadcasting activities to the beginning of July.
On the 23rd, company SM Entertainment said "The release date for So Nyuh Shi Dae's second mini album "Tell Me Your Wish (Genie)" was postponed by four days from the 25th to the 29th. We'll start with lively activities in July."
On the 22nd, So Nyuh Shi Dae revealed their jacket photos with a military concept, but people said that the plane on the photo resembled a Japanese plane from World War II and thus caused a "Japanese controversy" due to a misunderstanding.
The company chose a safe way to improvise and replaced the Japanese plane with a Korean supersonic jet and made some other corrections so that these things won't affect SNSD's promotional activities.
The prelude is over. If June was a month of "Debut Clash" with 2NE1 and 4Minute, then July is expected to be a fierce battle of the "veteran" singers.
Seo Taiji, who has a lot of "Mania"-fans, So Nyuh Shi Dae's comeback, and with news even of Brown Eyed Girls' comeback in July, the music scene in early July will literally feel the beginning of the "hot summer".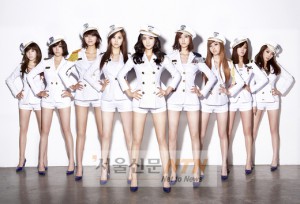 Source: Seoul NTN
Written by Choi Jungjoo
Translated by Xeth@soshified.com/forums
Edited by TheFly@soshified.com/forums