Lee Teuk-Taeyeon Chosen as The Top Idol Leaders By Netizens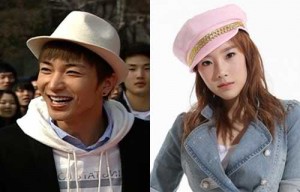 Netizens chose 'Super Junior' Lee Teuk as the top idol group leader.
On the community portal site 'DC Inside' (Executive-Kim Yooshik) debriefed a poll from the 16th to the 23rd based on the question 'Who shows the best leadership out of the idol group leaders?' and as a result, Super Junior's Lee Teuk took 1st place.
Super Junior's Lee Teuk who is the eldest brother and also a leader received an overwhelming number of 15,724 votes (34.2%) out of 45,928 and took 1st place. Netizens gave a high evaluation of the soft charisma on the 13 members in Super Junior.
Kim Heechul who is the same age as Lee Teuk said, "He always thinks about his members before himself" and added "Even if he gets mad at the dongsangs (younger members), he always apologizes with a hug at the end" and complimented his different leadership compared to others.
Following Lee Teuk, SNSD's leader, Taeyeon received 10,171 votes (22.1%) and took 2nd place. Although she looks very young on the outside, SNSD's eldest sister was supported saying that she takes good care of the younger members through her calm and caring personality.
DBSK's leader, U-Know Yoonho took 3rd place with 9,850 votes (21.4%). He is evaluated as a role model of the leader 'hyung' as someone with good leadership and strong sense of responsibility by the fans.
Other than them, 'SS501' Kim Hyunjoong, 'SHINee' Onew, and '2PM' Jaebum are the following lineups.
—
Source: Sosiz.net
Translated by: blingbling9@soshified.com