[06.19.09] So Nyuh Shi Dae "Tell me your wish", Teaser Video released!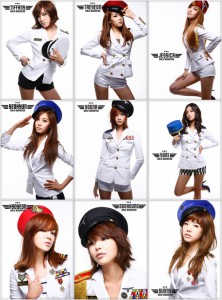 Splendid comeback planned for KBS "Musicbank" on the coming 26th.
The teaser for SNSD who will be making a comeback with their 2nd Mini Album was released on the 19th.
The teaser was released on the night of the 19th at not just the official So Nyuh Shi Dae's homepage but also keywui.com and Mgoon as well as various other UCC websites. The teaser presents So Nyuh Shi Dae's transformations, satisfying every fans' expectations.
Especially after their comeback was announced, So Nyuh Shi Dae garnered enough attention for them to be the #1 searched keyword on numerous portal sites. It's expected that the video and music of the teaser will get explosive response from their fans and netizens.
Furthermore, So Nyuh Shi Dae will present their first performance on the 26th on KBS "Musicbank" with their title song "Tell Me Your Wish" and announce a "Tell Me Your Wish" craze with the start of their regular activities on the 27th on MBC "Music Core" and on the 28th on SBS "Inkigayo".
To celebrate the release of the second mini album, an event called "Tell Me Your Wish" was prepared and started on the 18th where every member will fulfill a wish, this resulted in heated responses from fans participating in the event where they submitted various wishes on the application board on So Nyuh Shi Dae's official homepage.
On the other hand, So Nyuh Shi Dae's title song "Tell Me Your Wish" from their 2nd Mini Album will be released on the 22nd through various music sites and the album will be out for purchase on the 25th of June.
Source: Chosun
Translated by Xeth@soshified/forums
Edited by k_Taevid@soshified/forums