[left]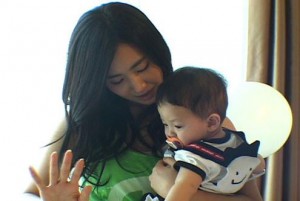 [/left]
SNSD, Nine member girl group, tries out to be moms.
On 17th, according to KBS Joy, SNSD will babysit a nine month old baby 'Kyungsan' for about three months on KBS Joy's new program 'SNSD's Hello Baby'.
The first recording for the show was on the 15th. During the first recording, SNSD had to prepare a powdered milk and change diapers for the baby, giving them the first-hand experience on what it's like to be a mom. Prior to the first recoding, Â SNSD had a meeting with the childcare expert. The childcare expert taught SNSD 'How to be a mom'.
According to the staff, on that day (15th), SNSD had a hard time trying to soothe a crying baby.
[left]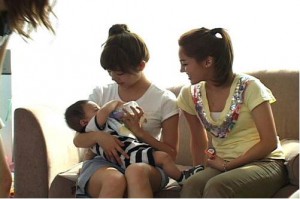 [/left]
The staff expressed their high expectation, "Through 'Hello Baby', we hope to show people an upgraded image of SNSD from cute and cheerful to mature young women". The show will air on the 23rd.
Credits:Starnews
Translated by cathode@soshified.com/forums