Yoona Takes a Picture of her 20th Birthday Cake with a Natural Face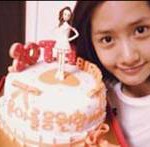 ▲ SNSD's Yoona
[E-Daily SPN Reporter Yang Seungjoon] "I'm so happy because I was congratulated by many people again this year~."
Yoona, from the popular group SNSD, thanked her fans who congratulated her on her 20th birthday.
May 30th was Yoona's birthday, and on the 1st of June, she posted on her public homepage with a picture of herself holding a cake with no make-up on.
Yoona started off by saying, "I'm sad because I've been so busy filming my drama lately that I've had no chance to meet everyone," and that, "I see the members at home every day, but I can't go to the daily schedules with them so I'm sad I can't meet all of you."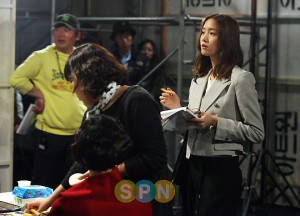 ▲ SNSD's Yoona
She also said, "May 30th was my birthday. I saw many birthday messages on the Internet, and I'm so thankful for all the letters and presents that were sent to me." She also thanked her members and fans by saying, "The members went to a performance and prepared a party at midnight the next day. It's amazing to see so many people know my birthday now after my debut."
Yoona also expressed her apologies for not being able to be on stge with the other members because of her busy drama filming schedule.
She wrote, "I want to be able to show the whole 9-membered SNSD group on stage and on shows, but I'm sad that I can't do that," and, "now the drama is finishing this week and I am going to take time to recharge, so please wait until we can meet again."
To end off, she wrote, "I will work hard preparing and working for the new album in return for all of the love and support we receive."
Currently, Yoona is starring in the drama, "Cinderella Man", and will be finishing filming during the middle of this month to work hard for SNSD's new album.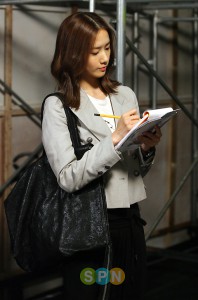 ▲ SNSD's Yoona
************************
Source: E-Daily SPN and Sosiz
Translation: mishybear@soshified.com