SNSD Yoona Last Month on the 30th Meets Her 19th Birthday 'Cinderella Man Filming Impromptu Birthday Party'
[Newsen 김형우 Reporter]
SNSD Yoona experienced a surprise party for her 19th birthday.
Yoona had her birthday on May 30th. She was given two birthday parties from both MBC 'Cinderella Man' that she is currently acting in and with her SNSD members as a gift.
According to her sponsored company, Yoona on May 29th pulled an all nighter filming for her drama and started the 30th at the filming location. There is a rumor that Kwon Sangwoo started 'Cinderella Man' with all staff, actors, and actresses to gather around for a snug party to celebrate Yoona's birthday.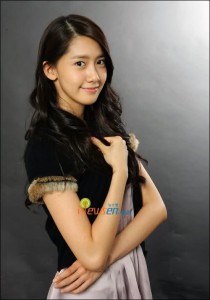 In the afternoon of 30th while returning to the dorm, SNSD members who were waiting, opened up a birthday party to celebrate Yoona's 19th birthday once again.
On June 1st while talking to Newsen on the phone, her sponspored company, SM Entertainment said, â??Because of Yoona's busy schedule filming for the drama, it would've been hard to celebrate her birthday". "Drama producers who opened up a birthday party for Yoona deeply impressed Yoona herself," they continued.
"SNSD members again spent the next day in the dorm with a snug party". SM added, "She had two parties to celebrate her 19th birthday."
—
Source: 김현우 newsen.com
Credits: sosiz.net
Translated: blingbling9@soshified.com