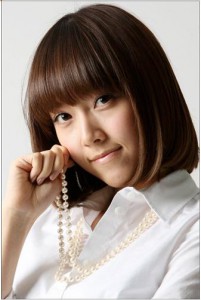 So Nyuh Shi Dae's Jessica, while receiving acting lessons at a shut down school, ended up crying.
On the 10th MBC "Sunday Sunday Night" "So Nyuh Shi Dae Horror Film Factory", Jessica and the other members are tested for their nerve and mettle. During this test Jessica ended up crying.
During this recording, Jessica and Tiffany's test was to trek through a rundown school loaded with "horror traps" and go through the classrooms while maintaining the given roles.
The role for the two was to be two headstrong high school students sneaking in to steal test papers, but Jessica ended up crying after being shocked and scared by the traps.
Taeyeon and Sunny, who are known for not being scared easily, attempted the challenge as well. However, due to figurines exploding and ghosts appearing in classrooms, an affiliate stated that even those two were trembling all the while trying to continue acting.
credit: aseo @ soshified forums
source: http://star.mt.co.kr/view/stview.php?no=20…type=1&HSV1