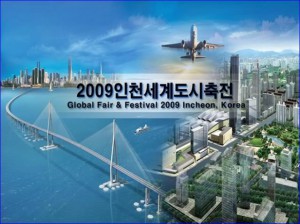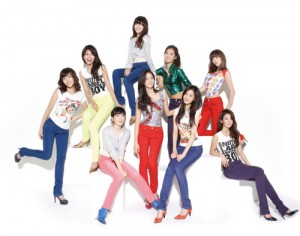 SNSD, a girl group who created 'Gee' syndrome earlier in the year, became the PR envoy for coming up 'Global Fair & Festival 2009 Incheon, Korea.
On April 5th, 2009 Incheon Global Fair & Festival Organizing Committee requested SNSD to be the PR envoy of Incheon Festival. One of committee members explained the reason behind for why they chose SNSD, "We thought that the mysterious image of the future city fits well with the top girl group SNSD's image".
SNSD debuted with their single album "Into the New World" in August, 2007. Later in the year, they released their official album "Girl's Generation" in November, and gained explosive popularity.
Earlier in 2009, SNSD came back with their mini album "Gee" and won 1st place 9weeks in a row on one of music programs, delineating their dominance in K-pop industry.
Now that SNSD became a PR envoy of Global Fair & Festival 2009 Incheon, they will be filming CFs and performing at overseas to advertise this festival.
Currently, SNSD is busy filming a CF for "The Story of Future City for 80 Days". This CF will be aired on August 7th through October 25th at New Songdo City festival.
SNSD's Taeyeon said, "I'm really curious what the city of the future look like".
She added, "I would like to take the lead on informing others about the future city".
…
Credits:
Written by Lee Youngsoo ysl0108@newsis.com
Translated by cathode@soshified.com/forums