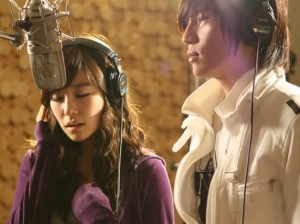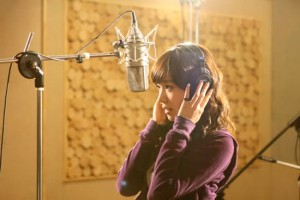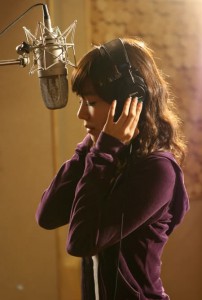 The "making of" video of male singer K. Will and SNSD's Tiffany recording their duet together in the studio had been released on the 27th on K. Will's Cyworld Minihompy and various online video streaming websites.
K. Will's new song "A Girl, Meets Love" is a duet with Tiffany and will be released in his mini album on the 31st. The released video footage painted a harmonious and beautiful image of K. Will and Tiffany singing to each other, while showing off a serious yet natural Tiffany expressing her vocals during the recording.
When asked for her thoughts on working together with K. Will, Tiffany replied, "This is my first time singing together with someone that is not from SNSD. It's my honour to be able to work with such a great singer like K. Will, and I hope that this song will be well liked and received by everyone."
Following up on Tiffany's thoughts, K. Will likewise said, "It's my greatest pleasure to be working with my favourite member in SNSD, Tiffany, and I will also like to dedicate this song to fans of SNSD as well."
"A Girl, Meets Love" will be released in online music sites and offline music stores on the 31st.
Credits: newsen.com
Translation: cyncia@snsdchina and bubzooka@soshified.com
—
Serious Fany in the recording studio is pure win… and K. Will's quite hot. They look pretty good together. =D