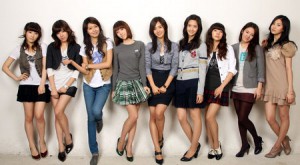 [… only snsd part translated]
Soshi topped wishlist for K-league supporter
Survey showed remarkable information for K-League teams to strengthen their teams.
Sports Khan surveyed team leaders of 15 K-League soccer teams with a question "Which celebrity do you want to come to the stadium as a supporter?" and 10 out of 15 teams named female stars. Each team leader answered the question pretty seriously even though the question was asked since season open special survey has become somewhat rigid for a week.
General Trend is Girls' Generation
As many as 6 team leaders said they want to get cheers from Soshi.
Incheon's Lee JoonYoung, Seoul's Kim ChiGon, Kyungnam's Lee SangHong, Chunnam's Yeom DongKyun, Daegu's Jang NamSeok, and Ulsan's Ryu KyungRyol picked Soshi without any hesitation. They used adjectives like 'cute', 'sweet', 'lively' to describe Soshi.
Incheon's Lee JoonYoung claimed that there are many things in common between Incheon and Soshi. He stressed why Soshi has to be Incheon Supporter, saying "While Soshi gives people joy with good songs and cute dances, Incheon gives people joy by playing exciting soccer."
Chunnam's Yeom DongKyun said, "Soshi would look good in Chunnam's yellow jerseys." Then he emphasized 'win-win', saying "Chunnam players would be happy getting Soshi's cheers, and Soshi would be happy to wear pretty jerseys."
—
credits: Sports Khan
http://sports.khan.co.kr/news/sk_index.htm…p;sec_id=520101
translation: bossa747 @ soshified.com