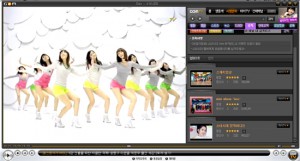 SNSD made a big hit in terms of the number of video views.
Gee M/V, that was first released through GomTV(www.gomtv.com), recorded 1 million hits in just one day breaking another record in music charts.
GomTV recently announced on the 16th that the music video is the first one to be titled as 'Diamond Track', after its number of views went over 5 million. SNSD's title song 'Gee' is gathering huge interests from fans, and has took the 1st place in three major channels 5 weeks in a row.
[…]
o 김형우 cox109@newsen.com
t bug@soshified.com
—
the exact number is 5,018,596