On February 4th, in the morning, SM artists are having singing rehearsal for Music Industry New Year meeting as announced by Ministry of Culture for the governmentâ??s mid-term plan at Gangnam-Gu, Seoul.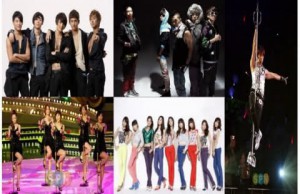 The Ministry of Culture and Tourism, Minister Yoo appointed 5 teams to join the Korean music globalization promotion team, they are: world star Rain, TVXQ, Big Bang, Girlâ??s Generation, and Wonder Girls. These teams will lead in the globalization of Korean pop music in the matter of Korean wave.
The ministry said, â??This music industry meeting is included in one of the South Korea governmentâ??s medium-term plan. Government concerns and encourages staffs in music industry to promote the globalization of Korean music.â?
source: SPN News + 내심촹
trans: sharingyoochun@wordpress
credits: sunmijjang.wordpress.com