SNSD Taeyeon-Jung Hyungdon is WGM New Couple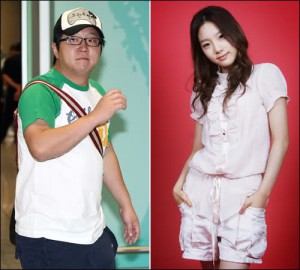 SNSD Taeyeon will become a new couple on MBC "Sunday Sunday Night" show 'We Got Married."
On the 7th, a person confirmed that Taeyeon will join "WGM" as a regular on the show. It is planned that her partner will be Jung Hyungdon. Taeyeon and Jung Hyungdon filmed their first episode together on the 5th. The shooting currently took place despite the MBC workers union strike.
Taeyeon's partner Jung Hyungdon is currently living at the Crown J and Seo Inyoung house. However, with the departure of Crown J and Seo Inyoung, he will start a new couple with Taeyeon.
Taeyeon is the leader of SNSD, one of the nation's top girl groups, and has bright and cute charms. There is alot of interest to see just how her and Jung Hyungdon, who has developed a hated personality on the WGM show, will match together as a couple. The first episode with Taeyeon and Jung Hyungdon is expected to air towards the end of this month.
Together with the Taeyeon and Jung Hyungdon couple, there are four other couples on the show: Son Dambi-Marco, Hwayobi-Hwanhee, Kangin-Lee Yoonji.
credits to StarNews and boxclub@soshified.com/forums