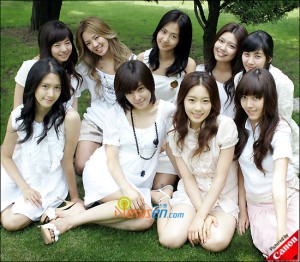 This was a pretty long article, so I apologize for a translation that's not exact. >
Basically it talks about how Wonder Girls has been really active in 2008 ("So Hot" & Nobody"),
but Girls' Generation has too in their own way (YoonA in "You Are My Destiny,"
Hong Gil Dong & Beethoven Virus OST songs, Tiffany and Yuri on "Happy Sunday", etc).
Girls' Generation will release a new album early next year. It's likely to be in January, but it may be delayed.
They will probably use a cute image again, but it's inevitable that within one year's time, girls will mature and age.
Source: Newsen
Credit: heygingersnap @ soshified.com