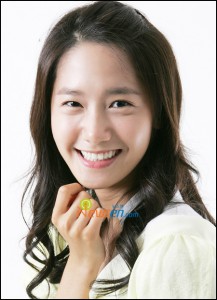 So Nyuh Shi Dae's Yoona expressed her thoughts on becoming a college freshman in 2009.
Yoona passed and was accepted into Dongguk University's Drama/Movie major and becomes a college student in spring 2009. Yoona expressed her thoughts as well as talked about her future schedule on "Nam Hee Suk and Choi Eun Kyung's Yeo Yoo Man Man(Free Time)" which aired on the 4th.
She stated that even while playing a main character in "You Are My Destiny" she would, "practice diligently in between filming, and even though it feels like I should wear a school uniform I can't believe I can't anymore."
That day, she also worried about, "wanting to attend school and have that experience but [I] don't know if the situation will allow it," and she also showed her determination to, "balance [my] singing and acting along with a busy school life."
After garnering a lot of popularity after her dubut in 2007 as part of So Nyuh Shi Dae, Yoona is currently gaining the love of viewers everywhere with her part as Saebyuk in the daily drama "You Are My Destiny".
credit: aseo @ soshified forums