SNSD's CF Generation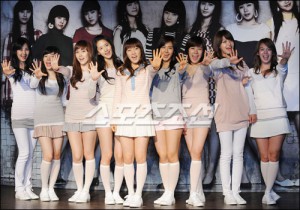 Girl group SNSD has become the choice of excellence for the CF world.
SNSD has recently become the exclusive models for the famous online game company Nexon, which produced games like "Kart Rider" and "Maple Story." As the new faces of the Nexon games, SNSD will be active in their game CFs, game music videos and other advertising activities.
SNSD has been the spokesperson for chicken, school uniforms, cell phones, beverages, and now even online games. Just as the title suggests, SNSD has become the queen of the CF world. Moreover, there is Yoona who is enthusiastically in the middle of the daily drama "You Are My Destiny" and Tiffany, who has had her own individual CF activities and is currently receiving alot of love from male fans.
More than anything, it is evident that SNSD is to be seen in another light than other general girl groups. Girl groups usually participate in CFs in the midst of their rising popularity, but SNSD, who is currently in the middle of a break right now, have solidified their place as the steady-seller models.
Additionally, SNSD will participate in the "SM TOWN Live 08" concert that will take place in the Seoul Jamsil Stadium on August 15th.
credits to SportsChosun and boxclub @ www.soshified.com/forums