DO NOT HOTLINK!
PLEASE KEEP ALL CREDITS AND DO NOT ADD ON.
SOURCE: Newsen, TRANSLATION: heygingersnap@soshified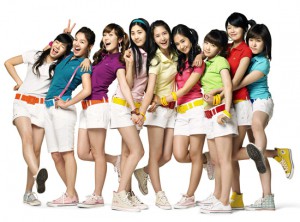 Girls' Generation picked as models for Italy sports brand Ellesse
April 28, 2008
Girls' Generation was recently picked as advertising models for Italy sports brand Ellesse.
Ellesse Korea said that because teenagers have such a lively image, popular Girls' Generation was picked as the new Ellesse advertising models.
On the 23rd, Girls' Generation's advertising photos were part of Ellesse's aggressive marketing they plan to have from now on.
An Ellesse official said, "We picked them because Girls' Generation's bright and fresh image matches Ellesse's sophisticated and high sports lifestyle," and "We plan for Girls' Generation to radiate sensibility and a new image to those in their 10s and 20s."
Ellesse's advertisement theme is "Ninebow friends." Girls' Generation members will have various themes, and with Ellesse, Girls' Generation will show their friendship with nine kinds of stories with their plans and dreams.
SOURCE: Newsen, TRANSLATION: heygingersnap@soshified