alyssasteps
Member Since 08 May 2009
Offline
Last Active Aug 18 2013 06:35 PM
About Me
alyssasteps
Hi everyone! I'm Alyssa but my name is really Alyssa Joy. I'm a SONE and an E.L.F.
too.
I love music especially KPOP!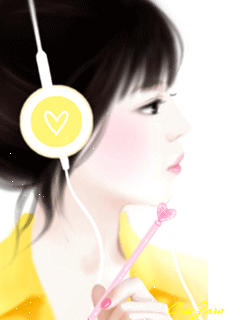 I became a KPOP Fan since 2009. I think i know alot of KPOP's hehe.
Other info's:
Most Favorite KPOP Group: SNSD! Next is Super Junior.
OTP's: TaeSu! SeoKyu! SiFany! Super Generation! SoNyuShinKi! Shiny Effects!
Chihoon and JiHo!
Who's your crush? Many Korean oppas! =3
Shin Gwangchul, Lee Chihoon, Park Jiho, Onew, and so many more LOL.
Hobbies and Interest: KPOP
Favorite Subject: Science
Favorite Food: Chocolates, ice cream and many more! I luv eating hehe.
Favorite Drinks: Ice Tea, many more!
Favorite Pet: Dog, even though i don't have a pet..
Favorite Flower: Tulip?
Favorite Colors: Pink,Violet,Blue,Lime, many more!
Favorite Actors: Lee Junki, Song Joong ki, Park Shin Yang, etc.
Favorite Actresses: Park Jin Hee, etc.
Favorite VJ: Vj Isak
Favorite Sport Athlete: Kim Yuna
Favorite Dramas: You Are My Destiny, Money War, Master of Study, Coffee Prince, Princess Hours, My Girl, Which Star Are You From?, It Started With A Kiss, They Kiss Again, He's Beautiful, Boys Over Flowers, etc.
Favorite Movies: m2m
Favorite Shows: Korean shows! like shows where SNSD appeared hehe.. it's so funny!
Ulzzang Shidae Season 1 and 2! Watch it! There are many ulzzangs (Pretty Face) and they are all dorky! It's a funny show so i really recommend this show. Showbiz Extra, Pops In Seoul, Let's Speak Korean!, many more!
Religion: Catholic



I love:

GIRLS GENERATION


Most Favorite Member: Taeyeon,next is Seohyun.
Favorite Soshi Pairings: TaeNyHyun,SeoRi,SooRi etc.


SUPER JUNIOR


Most Favorite Member: Kyuhyun, next is Donghae.
Favorite SJ Pairings: KyuHae,KyuMi,WonKyu,etc.

TVXQ


Most Favorite Member: Xiah,next is Yunho,Jaejoong.
Favorite TVXQ Pairings: YuSu.

SHINee


Most Favorite Member: Onew, next is Key.
Favorite SHINee Pairings: OnKey

F(X)



Most Favorite Member: Sulli,next is Krystal
Favorite F(X) Pairing: KryBer

SMTOWN



http://soshified.com...showtopic=25719
A TaeSu and SeoKyu Fanfic




OTP's:

TaeSu from
SoNyuhShinKi.


TaeSu is real!

SeoKyu
from Super Generation.


They look so cute together!
They will be real someday!





Gwangchul




Chihoon



Jiho


I love all seasons from 1 to 3!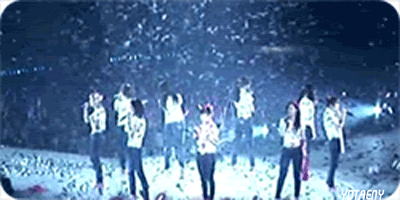 Beyond 9 Forever!



Note: I do not own the images, it belongs to their owners
---
Community Stats
Group

Soshified

Active Posts

608

Profile Views

11325

Member Title

Soshified

Age

24 years old

Birthday

October 18, 1996

Gender

Female

Location

From TaeSu and SeoKyu's heart ♥

Interests

I love all about SoShi and KPop.

Favorite SoShi Member

Taeyeon

Proud citizen of

Philippines (PH)
Contact Information
Viewing Profile: alyssasteps